1
June & July 2016 Stock Music Sales
Well here's the June & July 2016 stock music sales report. Damn. June was a bad bad month. I had more songs than ever, more views than ever, but couldn't get a sale.
FML.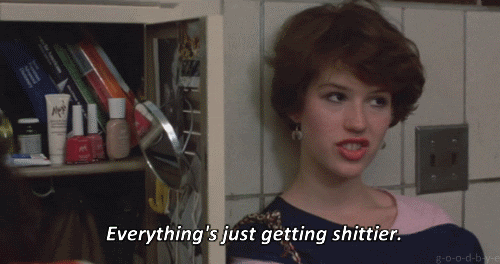 Apparently a lot of musicians at Pond 5 were reporting the same. Maybe buyers were going out of town for the holidays? Maybe there was an algorithm change? I don't know.
And there were no sales on the other sites where I've got some music, either.
But it sucked.
And so did July. I don't have anything to really useful to say about either month.
I'd blame it on Summer, but August and September have been my best months.
So let's just say there was a weird anomaly and be thankful that things have not only gone back to normal, but actually started growing again.
Here's some of the usual statistics, FWIW.
The average value of each song that I sold was $11.70. This was higher than the average price of $9.73 the previous month (I also raised the minmum price of my sound effects to between $10-15).
I made one sale per 107 views, which is way way worse than the average of one sale per 54 visitors in May.
Still, I remain hopeful that I'll meet my goal of $400 a month of sales by the end of the year! Fingers crossed!
Be kind! Spread the word!