Blues has had one of the greatest musical impacts on the world, and it is often said to be the key factor that led to the emergence of unique musical styles, such as soul, rock and roll, jazz, and R&B.
Though many historians argue that its roots date back hundreds of years, the genre truly took off at the end of the 19th century, going on to produce some of the most exceptional performers and musicians of all time.
Come with us as we dive in and take a look at 70 of the best blues artists of all time!
Note: This article may contain affiliate links, meaning I would receive a commission - at no cost to you - for any products you purchase.
1. Muddy Waters
Muddy Waters is arguably one of the most iconic figures of the Chicago blues scene. He was known for his deep, dominant vocals and his exceptional harmonica capabilities. Some of his most popular tunes include "Got My Mojo Working" and "Mannish Boy."
2. Eric Clapton
Over the past century, Eric Clapton received worldwide fame with his solo projects and his work with his band Cream. Clapton was one of the pioneers of the new blues movement with his virtuosic guitar style and his integration of psych-rock and blues-rock in his music.
3. Robert Johnson
Robert Johnson is often referred to as the "pioneer of recorded blues," though more specifically, the delta blues. He was said to have sold his soul to the devil for the mastery of blues guitar, and many bands and artists, including the Red Hot Chili Peppers and Eric Clapton, have gone on to cover his classic songs.
4. Stevie Ray Vaughan
Stevie Ray Vaughn, a Texas native, began playing guitar a the age of seven. At 16, he dropped out of school and joined his first band, Blackbird, before starting Double Trouble and gigging around the state. One of his most popular albums became Can't Stand the Weather.
5. Jimi Hendrix
Jimi Hendrix taught himself to play guitar as a child, playing in bands and eventually moving to London in 1967 to record his famed album, Are You Experienced? He became an icon for guitarists everywhere with his erratic style and mixture of blues and psych-rock.
6. B.B. King
B.B. King is often referred to as the "King of Blues." His sophistication and skill as a frontman, guitarist, and vocalist made him one of the most dominant forces of the mid-20th century. He was rumored to have played 342 shows in 1956 alone. He passed in Las Vegas in 2015 at age 89 after one of the longest and most successful music careers of all time.
7. Albert King
Albert King was born in 1923 in Mississippi and played drums for Jimmy Reed in the 1950s when he moved to Indiana. In 1953, he moved to St. Louis, where he churned out a ton of great hits, including "That's What It's All About" and "Don't Throw Your Love On Me So Strong."
8. Buddy Guy
Buddy Guy built his first makeshift guitar out of wood when he was only seven. By the time he turned 21, he was playing real guitar with heavy hitters like Muddy Waters and Howlin' Wolf up in Chicago. In 2012, he received a Kennedy Center Honor, celebrating his contributions to American culture.
9. John Lee Hooker
John Lee Hooker moved from Mississippi to Detroit in his 20s, where he spent a good chunk of his time playing at small dive bars and house parties. His popularity would eventually blossom into an illustrious career as a blues musician, though he wouldn't release his most successful album until the ripe age of 79 in 1997, entitled Don't Look Back.
10. T-Bone Walker
Many call T-Bone Walker THE pioneer of blues music, as he trailblazed the genre with his early uses of the electric guitar. In fact, many say he was one of the first to make a guitar "cry out" and "wail" with his emotional playing style. He is said to be the influence for great musicians such as Eric Clapton and B.B. King.
11. The Rolling Stones
While the Rolling Stones are more of a rock band than a blues band, blues certainly had a major influence on their 1960s London upbringing. Many refer to the Rolling Stones as one of the greatest rock and roll bands of all time, as they've been touring and making records for around 60 years at this point.
12. Willie Dixon
Willie Dixon is often refarded as one of the most iconic figures in urban blues development. His career spanned around six decades, and though he played several instruments, he is best known for his unique songwriting style, which was more poetic than his peers at the time.
13. Bessie Smith
Bessie Smith, often known as the "Empress of the Blues," reached the peak of her success during the late 1920s and early 1930s. Though labels originally rejected her because of her "rough" demeanor, she would eventually find massive success in the south with her preacher-like stage presence and thunderous contralto voice.
14. Sonny Boy Williamson
Sonny Boy Williamson lived a mysterious life, which is likely why this 30s and 40s blues musician has such an iconic status in the world of blues. While he had many hits as a songwriter throughout his lifetime, including "Bring It On Home" and "Don't Start Me to Talkin," many people knew him for his virtuosic harmonica playing.
15. Chuck Berry
Chuck Berry became the father of rock and roll when he began developing and refining major elements of rhythm and blues in the mid-1950s. Some of his many hits include "Johnny B. Goode," "Roll Over Beethoven," and "Maybellene." Without Chuck Berry, we wouldn't have The Beatles, The Rolling Stones, or most rock bands that we know today.
16. Howlin' Wolf
Howlin' Wolf came to fame in the early 20th century, around the same time as Muddy Waters. Though he was born in the Mississippi Delta, he became one of history's most prominent Chicago blues musicians, with popular tunes like "Smokestack Lightning" and "Killing Floor."
17. Etta James
Etta James was born in Los Angeles in 1938 and became the star of her church choir at a young age. She had a string of blues hits throughout the 1950s, her most famous album being Matriarch of the Blues. Today, her music lives on as some of the most influential gospel, jazz, and blues music of all time.
18. Ray Charles
Ray Charles was far more than a traditional blues singer, crossing between gospel, R&B, and jazz throughout his career. Blinded as a child, he beat the odds to become one of the most unstoppable musical forces in blues, with some of his most popular tracks being "Early In The Morning" and "I'm Movin' On."
19. Blind Lemon Jefferson
Blind Lemon Jefferson was an American country blues guitarist and singer. He was one of the first folk-blues songwriters to achieve a higher level of success, paving the way for Texas musicians long after his passing. Some of his most popular tunes include "Long Lonesome Blues" and "See That My Grave Is Kept Clean."
20. Freddie King
Freddie King grew up in Texas in the 1940s until he moved to Chicago in 1950 to regularly play at blues clubs. In 1960, he signed with Federal Records, finding a decent amount of success until he wrote his hit, "I Love the Woman," which brought him more renowned fame.
21. Johnny Winter
Johnny Winter was an American rock and blues musician who was known for his exceptional slide guitar playing. With flowing white hair, scorching guitar riffs, and a rough vocal style, he was certainly one-of-a-kind, creating a sensation among blues audiences during his lifetime.
22. Elvis Presley
Elvis Presley, the "King of Rock and Roll," is arguably one of the most famous musicians of all time. He got his start in the mid-1950s playing blues and rock on the radio. With several hit albums to his name and a never-ending series of memorabilia, documentaries, and dominant live performances, Elvis is a name that will stand the test of time.
23. Rory Gallagher
Rory Gallagher was an Irish guitarist and singer who formed the band Taste in the 1960s before recording a number of unique cross-genre blue, rock, and punk albums on his own throughout the 70s and 80s. He was a true journeyman when it came to music, going wherever the road took him.
24. Big Bill Broonzy
Big Bill Broonzy represented a unique musical traditional called itinerant folk blues, helping young Chicago musicians like Muddy Waters and Little Walter rise up in the scene. Just about any blues artist coming out of early 20th century knew Broonzy as a power figure and a man to look up to.
25. John Mayall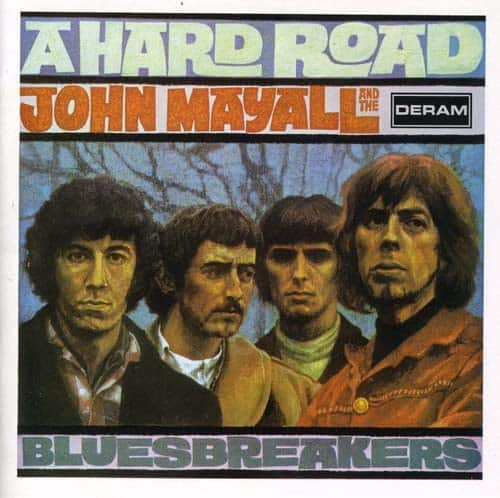 For more than five decades, John Mayall has been a pioneer of blues music, earning him the title, the "Godfather or British Blues." He is the guitarist and founder of John Mayall & The Bluesbreakers, and has many hits to his name, including "All Your Love" and "Room To Move."
26. Bonnie Raitt
Bonnie Raitt was once ranked number 50 from Rolling Stone's "100 Greatest Singers of All Time." With hits like "I Can't Make You Love Me" and "Nick of Time," she paved the way for many female folk and blues musicians in the late 20th century.
27. Big Mama Thornton
Big Mama Thornton started singing as a pastor in her father's congregation. When she was 14, she left home to pursue a career in music. Her first single n 1953, "Hound Dog," sold more than two million copies across the United States and stayed on top of the U.S. charts for over two weeks.
28. Jeff Beck
Jeff Beck is one of the most respected guitarists in the world, rising to fame with his band, The Yardbirds, before embarking on a successful solo career where he would eventually hybdrize number of genres, including jazz, rock, heavy metal, and blues.
29. Janis Joplin
Janis Joplin moved to San Francisco in 1963, where she became a popular local folk singer. Throughout her life, she struggled with drinking and drug use, though came to fame with Big Brother and the Holding Company, thanks to her powerful vocal style and unstoppable performances.
30. Little Walter
Little Walter was an American blues singer and renowned harmonica player. Many know him as one of the best and most influential harmonica impovisers of all time. With his hot-tempered personality and passionate playing style, he attracted a legion of fans during his years.
31. Sister Rosetta Tharpe
Sister Rosetta Tharpe got her start in the 1930s as a gospel singer. With eclectic guitar playing and spiritual lyrics, she provided inspiration for the early roots of rock and roll, influencing artists like Elvis Presley, Chuck Berry, and Little Richard. Some of her best songs include "Jericho" and "My Journey To The Sky."
32. Billie Holiday
At only 14 years old, Billie Holiday began singing at jazz clubs in New York, eventually linking up with pianist Teddy Wilson and producer John Hammond, who would take her career to the top. She is often cited as one of the greatest female singers of all time with her warm, one-of-a-kind vocal style.
33. Charley Patton
Charley Patton came out of the delta blues scene in the early nineteenth century. Historians consider him one of the earliest known blues singers, growing up in the pre-blues era and developing a fluid guitar style and impassioned singing voice. Legend has it Patton married eight times throughout his short life!
34. Lonnie Johnson
Growing up in a family of musicians during the early parts of the 20th century, Lonnie Johnson picked up the violin at an early age, playing in his father's band. He would go on to develop fame in New Orleans, pioneering a new sound of blues with violin, banjo, and guitar.
35. Son House
Son House is regarded as one of the most influential preeminent blues artists, influencing legends like Muddy Waters and Robert Johnson. Though his fame was most confined to small jukehouses throughout hs life, many note that Delta blues wouldn't exist without his music.
36. Ma Rainey
Ma Rainey, often referred to as the "Mother of Blues," got her start in the early 19th century. She went on to make more than 100 recordings throughout her lifetime, starting as a teenager in touring minstrel shows and touring until 1935 with renowned authentic and energetic performances.
Some of her best songs include "Moonshine Blues" and "Soon This Morning."
37. Jimmy Reed
Jimmy Reed was one of the most popular post-WWII era blues musicians. He was known for having a gift for hooks and helped pioneer a style of blues with the electric guitar. His laconic drawl and simple, lazy shuffles live on as some of the most influential blues to this day.
38. John Mayer
John Mayer is one of the most popular names in 21st century music. His soft rock hits and virtuosic blues playing paved the way for a number of modern singer songwriters, reviving the blues for the new generation. His 2006 album, Continuum, has received numerous accolades.
39. Van Morrison
Van Morrison is one of the biggest icons to come out of Northern Ireland. Many consider him to be one of the best songwriters of all time. As a singer, songwriter, and multi-instrumentalist, his career has spanned seven decades, winning him multiple Grammy awards along the way.
40. Duane Allman
Duane Allman, the slide guitarist and leader of the Allman Brothers Band, was known for his keen improvisation skills and his influnce on southern rock and blues. With a dynamic playing style and a charismatic personality, he was one of the most prominent acts of the 1960s.
41. Joe Bonamassa
Joe Bonamassa started his career at age 12, and has since played alongside a number of notable rock and blues artists, earning multiple Grammy nominations. He is a guitarist's guitarist, and has an extensive collection of vintage amplifiers and guitars.
42. Little Richard
Little Richard blazed the way for rock and roll during the same time as Chuck Berry, lighting up the stage with his electrifying presences and thunderous piano playing. With a visceral, rhythmic personality and unrestrained performances, he reinvented the way musicians viewed live performances.
43. Chester Arthur Burnett
/ Howlin' Wolf
Chester Arthur Burnett, better known by his stage name Howlin' Wolf, was an American blues singer, songwriter, and guitarist. He was renowned being one of the early architects of electric guitar blues with his powerful stage presence and passionate playing style.
44. Louis Jordan
Louis Jordan was one of the most successful and popular bandleaders of the swing era. He broke through to the mainstream jazz community with his unique saxophone style. Many consider him to be one of the forefathers of modern R&B music, thanks to his use of shuffling rhythms and jazz progressions.
45. Professor Longhair
Henry Roeland Byrd, known by his stage name, Professor Longhair, was a rhythm & blues pianist who got his start playing in New Orleans during the late 1940s. His music would go on to influence the likes of Dr. John and Fats Domino. His persona would resurge in the 1970s with the rize of rhumba and Jamaican music.
46. Louis Armstrong
Louis Armstrong, often referred to as "Satchmo," was a master jazz and blues musician. His eclectic trumpet style and gravelly voice had a major impact on the music world. "What A Wonderful World" is an instantly recognizable tune that has retained household name fame to this day.
47. Taj Mahal
Taj Mahal is a blues legend who took rural blues traditions and revived them with influences of ragtime and reggae. His diversity is what propelled him to fame, incorporating instruments like banjo, piano, guitar, and more into his world-style music. Though he is in his late 70s, he can still be found performing today and remains a personal favorite of mine.
48. Mamie Smith
Mamie Smith was the first African American to make a blues recording in 1920. Her biggest hits included "It's Right Here For You" and "Crazy Blues." Her warm and whimsical voice has stood the test of time, paving the way for millions of African American musicians and performers that came after.
49. W.C. Handy
W.C. Handy drew on the traditions of African American folklore to create some of the earliest iterations of blues and music, eventually finding his was into the world of jazz and ragtime. He was best know for his unique orchestral arrangements, which used elements of blues.
50. Albert Nelson
Albert Nelson was a blues musician born in Minnesota in 1884. He was best known for building the Nelsonian, a 32-piece one-man bannd contraption that he would go on to travel with throughout the early half of the 20th century. His contraption included two guitars, one mandolin, two trumpets, a trombone, a double bass, a violin, a cello, a banjo, a xylophone, a single drum set.
51. Tampa Red
Tampa Red was known for his single-string slide style, which became distinct during the early 20th century. He influenced several guitarists of the time, including Muddy Waters and Big Bill Broonzy. Hs bottleneck tehcnique would go on to change the way slide players approached the guitar.
52. Big Joe Williams
Big Joe Williams was one of the most influential Mississippi blues players of his time, spending most of his life traveling from coast to coast, spreading the word of the delta blues. Some of his most famous tunes include "Baby Please Don't Go" and "My Grey Pony."
53. Magic Sam
Magic Sam was one of the most gifted and dynamic blues musicians of the mid-20th century, representing the modern sound of Chicago west side blues and changing the landscape for electric blues guitarists.
54. Otis Rush
As one of the most brilliant and passionate guitarists of all time, blues legend Otis Rush shaped the sound of the Chicago blues scene, influencing several modern artists post-1950s. His powerful tenor voice and unique solo stylings can be heard on classics like "All Your Love" and "I Can't Quit You Baby."
55. Led Zeppelin
Led Zeppelin became one of the most prominent rock bands of the 1970s and still lives on as one of the most successful bands of all time, combingin blues, rock, metal, hippie mysticism, and acoustic folk to create an instantly recognizable sound. "Stairway To Heaven" might just be one of the best songs of all time.
56. Keb Mo
Keb Mo is a five-time Grammy winner and renowned American blues musician. Though his influence link back to the delta blues, his career started off in his hometown of Compton, California, where he would go on to release six critically-acclaimed blues albums with sounds all their own.
57. Christone Kingfish Ingram
Christone Kingfish Ingram is a young blues guitarist and singer from Clarksdale, Mississippi. At only 22 years old, he became a Grammy-nominated artists with hs defining voice and natural playing style.
58. The Doors
The Doors and its leader, Jim Morrison, took over the California music scene in the 1960s with a provocative playing style and incorporation of blues and psychedelic influences. "Break On Through (To The Other Side)" and "Riders On The Storm" are some of the most popular Doors tracks.
59. Leadbelly
Leadbelly became one of the most prominent and powerful voices in the American acoustic folk movement during the 1930s and 40s. With tracks like "Where Did You Sleep Last Night" and "Bring Me A Little Water, Sylive," he stamped his name as an icon in blues history.
60. Reverend Gary Davis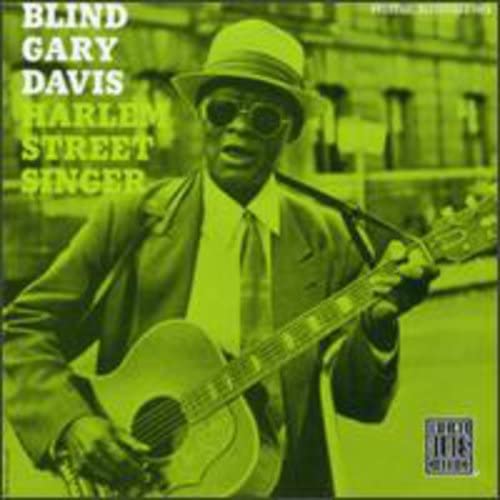 Reverend Gary Davis was one of the most powerful blues and gospel singers of all time, as well as a virtuosic acoustic guitarist. Not only was he a revered legend of the blues, but he was also an ordained minister.
61. Otis Redding
Born in Dawson, Georgia, in 1942, Otis Redding would eventually move to Los Angeles in the 1960s to begin releasing single as a rising blues musician. In 1965, he recorded one of his most famous albums, Otis Blue: Otis Redding Sings Soul, and his biggest hit in 1967, "(Sittin' On) The Dock of the Bay).
62. Lightnin' Hopkins
Lightnin' Hopkins started playing in a blues band at the ripe age of eight, playing at parties and gatherings throughout Texas until he was 30 years old. He continued to play around the country well into the 40s and caught a resurgence in 1959 when folk music came on the rise.
63. Elmore James
Elmore James started playing in Mississippi in the early 20th century under the names Cleanhead and Joe Willie James. His first single reached #9 on the R&B charts in 1952, and he continued making hit records for over seven years until he was diagnosed with heart disease in the late 50s and passed of a heart attack in 1963.
64. Fats Domino
Fats Domino single-handedly helped define the New Orleans sound with his rambunctious rhythm and blues piano playing and instantly recognizable voice. He left school at 14 to work on music and ended up crafting a number of hits throughout his lifetime, including "Ain't That A Shame" and "Blueberry Hill."
65. The Beatles
The Beatles were one of the most famous bands of all time. This highly influential Liverpool rock band has contributed more to the world of music, art, and literature than most musicians on this list combined. They truly need no introduction. That said, having grown up obsessed with the blues, they could play very respectable blues when they wanted to!
66. Paul Butterfield
Paul Butterfield was born on the south side of Chicago in 1942 and began playing the blues early on. He started the Butterfield Blues Band in 1965 and eventually performed at Woodstock in 1969. Though he became a bit of a recluse after his band split up, his music lives on.
67. Gary Clark Jr.
Gary Clark Jr. is a blues guitarist and singer from Austin, Texas, best known for hs seamless playing style and his unique ability to meld blues with funk and hip-hop. Throughout his career, he has won three Grammy awards and has played with some of the biggest artists in blues.
68. Leon Bridges
Leon Bridges is a Forth Worth musician with a soul and gospel background. Singe his release of Coming Home in 2015, he has achieved nationwide fame with his nostalgic playing style, sultry vocals, and storytelling lyrics.
69. Cream
Cream was a band formed in the 1960s by Eric Clapton, Ginger Baker, and Jack Bruce. This band was one of the first true supergroups, influencing the changing landscape of psychedelic rock and blues during the mid-20th century with songs like "I Feel Free" and "Sunshine of Your Love."
70. Shemekia Copeland
Shemekia Copeland is one of the most eclectic vocalists of the 21st century. Her deeply soulful voice feels natural and timeless. Many are beginning to refer to her as the new Queen of Blues.
From a Frustrated Producer in a Ragtag Bedroom Studio to Major Placements on TV Earning $1,000s!
My name is Evan, and I've been making music since around 3rd grade. I'm from San Diego, California, but I've lived in Washington, DC for the last 20 years.
After 3 grueling years of grad school, though I had put aside serious attempts at making

music.

 I found myself spending my days doing work that was dreadfully uncreative, with a ton of student student loan debt.
Which made me feel like my favorite parts of myself were withering.
But I didn't know what to do about it.
Being in my early 30s with tons of student loan debt, in a world where there is "no money in

music

," I felt like my youthful dreams of trying to "make it big" were dead. Like my music would remain unheard in my head and hard drive. 
Frustrated by my inability to get my music heard, I started researching solutions.
Instead, I wanted to find a way where I could focus on making the

music

and let someone else deal with promoting it. 
I realized the music licensing was the perfect opportunity for a solo artist like me to get my music heard, without having to do any promotion. I just need to focus on improving what I could control - my songwriting and my production skills.
While I still have a full-time day job, I have created systems that have allowed me to produce dozens of songs a year in my spare time.
My songs have been on Netflix, TV shows like the 90 Day Fiance, an award-winning indie film, and NPR's "All Thing Considered." They've also been streamed millions of times.
In addition to being a music producer, I am passionate about teaching people how they can make professional-sounding music and earn money licensing it, all in their spare time.
Thousands of musicians, like yourself, have trusted me to guide their musical journey. My YouTube videos have been watched nearly a million times. And my story has been in Forbes, Side Hustle Nation, and the Side Hustle School.
You Can Achieve Your Musical Dreams Too - Attend the Free Music Licensing Workshop!