Today, I want to do a comparison of Splice vs LoopCloud by Loopmasters. These are two really good pieces of sample management software and also sample libraries that innovative designs to get you sample management easier, but we need to address which is the best of the best! This article also covers a few other choices: Sounds.com and Arcade by Output.

If you're just straight up looking for the best free sample libraries, check out this list.
Note: some of the links below may be affiliate links, meaning that I receive a commission if you purchase through them.
The first thing I want to say is before we go any further if you have any questions or comments or if you've used some other library like sounds.com or something like that, leave a comment down below with your experiences with them. I'm always interested in learning more about how people are experiencing these.
Note: that video reviews LoopCloud 4.0 vs. Splice, but LoopCloud 6 was recently released, and it's even more powerful (you can see a review of it at the end of the article). So now the battle of Loopcloud vs. Splice is even more in Loopcloud's favor
Why You Need to Download LoopCloud
Also, I'm gonna cut to the chase already. The conclusion of this review is that you absolutely need to get LoopCloud because it's free and it's amazing. Download it!
I'll explain why in a sec.
The other thing is Splice is really really good for certain people, but based on the fact that it is using a subscription model that you have to pay seven or eight dollars a month for, I wouldn't recommend it for people who don't produce a lot of music. All right, that's the recap or the summary.
LoopCloud vs. Splice Comparisson Chart

Service
Pros
Cons
Download
Rating
LoopCloud

Amazing sample library software
Affordable
Incredibly easy to find what your looking for

Library of sounds isn't as large as Splice

Start FREE LoopCloud trial
⭐⭐⭐⭐⭐
Splice

Huge library of sounds
New sounds frequently added

Annoying software
Can be hard to find what you're looking for
Not a great value

Try Splice
⭐⭐⭐⭐
The Differences Between Splice and LoopCloud
Now let's get into the differences. This section is going to cover the differences in: software, the quality of the samples, and pricing.
So the first thing I want to talk about is the software. LoopCloud is hands down the winner. It is an amazing piece of software and I would say probably one of the best free pieces of software for music period. Everybody should go download it because what it does is it manages your entire sample library.
It categorizes your samples in this incredibly intuitive powerful database where you can search by type of instrument or key or tempo, and it can adjust key and tempo on the fly so that everything fits together with your song.
And this works with every sample you own, whether you downloaded it for free from one of these sample libraries, bought it from Splice, or made it yourself!
It also has a powerful sample tweaker/chopper/resampler built into it so you can deconstruct your own loops before you drop them into your song and it's just a powerhouse that lets you access your samples and new and interesting ways. Highly recommended! LoopCloud 6 makes things even easier, as the LoopCloud review makes clear. It's an incredibly powerful way to find cool new creative ideas.
If you want to get a sense of just how cool LoopCloud is, watch the LoopCloud review video below.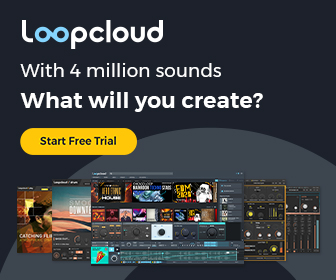 The Splice app is fine. All it does is it manage the samples that you download from Splice, though. It lets you search through them, sort them by key, tempo, by different types of instruments, that sort of thing… and that's helpful for managing your Splice samples, but it only does the Splice samples.
And it doesn't have advanced search features or the ability to manipulate and remix samples.
Splice Has the Better Sample Library
Now, let's talk about the quality of the sample libraries. The samples on Splice are the best in the business. And it's got tons of exclusive, unique libraries.
So it used to be that Loopmaster's loops and samples were available on Splice, but they're no longer available on Splice. So, now we're really comparing apples to oranges.
Splice I think has a better size library and it has a much vaster array of unique sounds. So, as a producer trying to do electronic music or something… if you're looking for a bubble sound or 80 different wooshes or a shattering glass or a rifle shot or a crazy trumpet or a lot of normal things… a lot of normal good sounding things, vocal chops, I think Splice has a much wider variety of sounds.
The quality of the sounds on Splice is excellent.
The quality of the sounds on Loopmasters is excellent as well. It also has a huge library of sounds, but it doesn't feel as big as Splice.
So, in terms of variety of samples in the library, Splice wins. In terms of the quality, they're both equally good. I think it's just that there's more on Splice.
But it is much easier to find new sounds through LoopCloud. For example, it's got an AI that can recommend similar sounds if you've found a sample you like, but it's not quite right. And if you're looking to make things even easier, you can also browse curated favorites folders created by top producers (like me)!
Pricing Differences
Now, we're going to turn to pricing.
LoopCloud has a free version that gets you nearly 100 free samples a day! And so I think in that respect, it's a no brainer to at least download LoopCloud and get what you need when it's available.
For $7.99 a month, you can subscribe to LoopCloud and get access to a lot of additional samples to download, as well as unlock more powerful features for your LoopCloud 6 software.
Splice pricing starts at $9.99 a monthly subscription for 100 downloads (you can cancel any time). You can download one sample here, one sample there à la carte from all of the sample packs they have.
So if you're the type of producer that has an extensive sample library that you're drawing from, and you just need to fill in the blanks here and there, that monthly pricing is a really good choice. Splice frequently adds new samples, so it's also a great way to constantly stay inspired.
Another cool aspect about Splice is that it's got a lot of incredible plugins that you can rent-to-own. For example, you could get Serum for $9.99 a month and own it free-and-clear after 19 months. Or you could stop after a couple of months if you don't like it!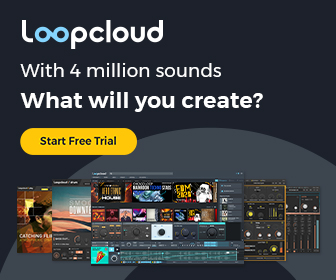 The Best Bang For Your Buck
I think it's a better value if you're still in the stage where you're building up your catalog to buy full on sample packs from LoopMasters or from Sample Magic or from anybody, not this à la carte stuff. It's much cheaper when you're building up your library to just buy full-on packs and buy five or six packs in areas that you're interested in.
So, like if you're into lo-fi hip hop, buy five or six different packs that are sort of adjacent to that and that's going to be a much better value. Drop those all into the free version of LoopCloud, have that manage your samples and then from there, and maybe consider a subscription.
Should You Download Splice or LoopCloud?
So I think there's slightly different value propositions. I think you have to get LoopCloud if you're a musician making music these days, and I think a lot of producers get something out of Splice just because of its vast library and the ability to find exactly what you're looking for every time you need it.
But Loopmasters library is also really exciting, so you may want to see if they are more likely to have the type of samples you want before deciding which service to subscribe to.
I mean how many times have you bought a full sample pack for $40 and only use 5 or 6 samples? So to pay eight bucks a month for that even if I just downloaded five or six samples – if it was the exact sample I needed – is actually a great value. That's more for like production music If you're producing at a high and fast clip.
But it's not necessarily an either or with LoopCloud or Splice! For example, you could download the LoopCloud sample manager, buy the occasional sample from Loopmasters, while subscribing to Splice. You could still use LoopCloud to manage all your samples that you get through Splice.
Other Alternative Sites for Samples and Loops
LoopCloud and Splice aren't the only players in town. Sounds.com by Native Instruments and Arcade by Output offer some interesting options as well. In this section we'll layout the pros and cons of Splice vs Arcade and Sounds.com. But are any of them better than Splice?
Sounds.Com vs. Splice
Sounds features over a million samples from some of the top producers, like Diplo and Kid Capri. There are two big differences in Sounds.com vs Splice. The first is Sounds.com's integration with Native Instrument's hardware, and the second is price and selection.
First, Sounds also has a nifty sample management platform, based on Komplete Kontrol.
Komplete Kontrol allows you to search by samples and tags, and quickly drop the samples into any DAW. It works even better if you're using Native Instrument's own DAW & Hardware, like Maschine and Komplete Kontrol keyboards.
Sounds.com $9.99 per month for 150 credits. So while it is arguably a better deal per sample than Splice, if you don't need 150 samples a month, it is going to be a little more expensive than Splice or Loopcloud. I still think that you're better off with a combination of the Loopcloud software and either Loopmasters samples or Splice samples.
Arcade vs. Splice
Arcade by Output is a more radical interpretation of a sample library. Arcade is actually an instrument that you use in your DAW. It includes preset packs with builtin custom effects for loops. Each kit includes 15 curated samples with loop editing easily available.
The kits are accessed by a powerful cloud based browser that lets you easily find the loops and samples you're looking for. You can also add your own samples to the Arcade sampler and use all of its onboard possibilities to tweak and chop.
Arcade also has a unique pricing structure. For $10 a month, you get access to unlimited kits, which are constantly updated, and any session that you've built will work forever, even if you cancel.
If you're trying to figure out where to spend your money in a battle of Output Arcade vs. Splice, I'd personally recommend Splice, because it has access to so much more content. That said, a big factor in the decision to go with Splice or Arcade might be unique content - and Arcade comes loaded with unique sounding instruments playable out of the bag.
From a Frustrated Producer in a Ragtag Bedroom Studio to Major Placements on TV Earning $1,000s!
My name is Evan, and I've been making music since around 3rd grade. I'm from San Diego, California, but I've lived in Washington, DC for the last 20 years.
After 3 grueling years of grad school, though I had put aside serious attempts at making

music.

 I found myself spending my days doing work that was dreadfully uncreative, with a ton of student student loan debt.
Which made me feel like my favorite parts of myself were withering.
But I didn't know what to do about it.
Being in my early 30s with tons of student loan debt, in a world where there is "no money in

music

," I felt like my youthful dreams of trying to "make it big" were dead. Like my music would remain unheard in my head and hard drive. 
Frustrated by my inability to get my music heard, I started researching solutions.
Instead, I wanted to find a way where I could focus on making the

music

and let someone else deal with promoting it. 
I realized the music licensing was the perfect opportunity for a solo artist like me to get my music heard, without having to do any promotion. I just need to focus on improving what I could control - my songwriting and my production skills.
While I still have a full-time day job, I have created systems that have allowed me to produce dozens of songs a year in my spare time.
My songs have been on Netflix, TV shows like the 90 Day Fiance, an award-winning indie film, and NPR's "All Thing Considered." They've also been streamed millions of times.
In addition to being a music producer, I am passionate about teaching people how they can make professional-sounding music and earn money licensing it, all in their spare time.
Thousands of musicians, like yourself, have trusted me to guide their musical journey. My YouTube videos have been watched nearly a million times. And my story has been in Forbes, Side Hustle Nation, and the Side Hustle School.
You Can Achieve Your Musical Dreams Too - Attend the Free Music Licensing Workshop!