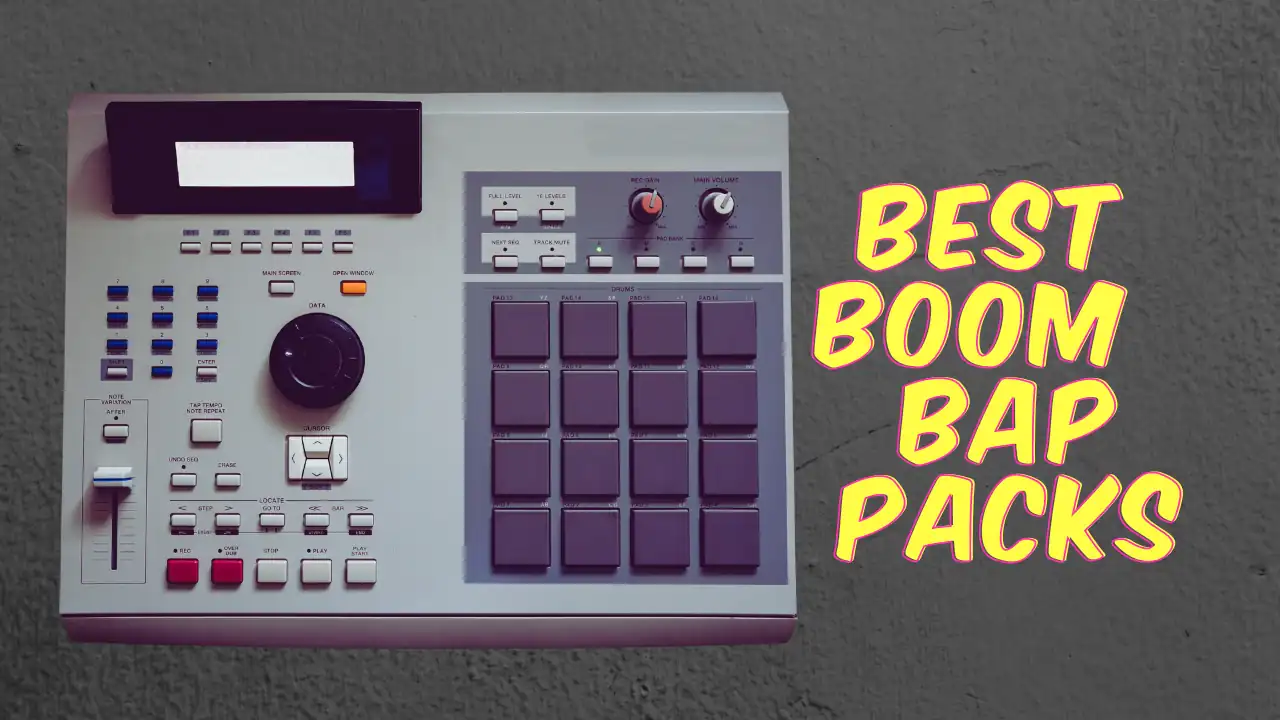 Producers like J Dilla and Pete Rock are considered pioneers in classic, boom-bap hip hop production. They developed unique sampling techniques and production styles that continue to inspire hip-hop producers today.
The boom-bap sound is characterized by the use of crunchy kicks on the downbeat and snappy snares and rimshots on the upbeat, creating that distinct, head-nodding effect. And because this style has had such a significant influence of boom bap drums in modern music, we have compiled a list of the top boom bap drum kits available. While we believe that boom bap is timeless, you can find our review of the best trap sample packs here for those of you looking for a more modern sound.
If you're ready to inject the nostalgic sounds of the 90s into your tracks, come dive in with us!
But if you're in a hurry...
Note: this article may contain affiliate links, which mean that I receive a commission for any purchases you make, at no added cost to you.
Overall Best Value Boom Bap Drumkit - Beat Production Ultimate Boom Bap Drum Kit Bundle
The golden era of hip-hop is often associated with Boom Bap beats, a style popularized by legendary producers like RZA, 9th Wonder, J. Dilla, and DJ Premier. In the 90s, it took the world by storm.
The name "Boom Bap" originates from the distinctive drum beats used by these producers. The kick drum produced a deep "boom" sound, while the snare drum produced a sharp "bap" sound. So naturally, exceptional drums are essential in producing a classic boom bap beat, which is why the team at Beat Production dedicated years to developing their Ultimate Boom Bap drum kits that accurately capture the sounds of the past.
This bundle is stacked to the rafters with their best drum kits.
This bundled package includes four of their signature Boom Bap sample packs: Ruff Delights (inspired by J Dilla), Hard Knocks (inspired by DJ Premier), MPC Drum Kit, and Boom Bap Addict (which is a must have boom bap kit in our view).
You get thousands of drum and percussion shots to inject into your mixes, giving you more than you'd truly ever need to get your track boppin'.
​
Pros:
Tons of high quality samples
Incredible Value
Cons:
More focused on the East Coast sound than West Coast Old School
Best Boom Bap Drum Loops - Krusty Breaks
Get ready to feast your ears on the dirtiest, grimiest, krustiest sample pack in the boom-bap universe, the Krusty Breaks pack from Loopmasters.
All of the samples found in this sample library were recorded on various 1/4" & 1/2" reel-to-reel recorders, giving you a massive collection of funky drum breaks for you to loop as a straightforward drum beat or chop to your heart's content.
All of you analog elitists out there will be happy to know that this smorgasbord of drums was recorded using a vintage analog console, slick pre-amps, and the pièce de résistance - tape!
Krusty Breaks is a genuine article for boom bap loops.
Boom Bap Drum Kit with Most Unique Sounds - Dark Boom Bap
If you're ready to take a wild ride to the dark side of hip hop where the beats are heavy, and the inspiration is instantaneous, check out Dark Boom Bap!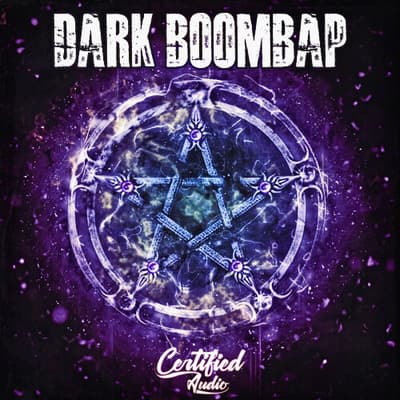 The five construction kits included in Dark Boom Bap are a veritable feast of inspiration, drawing heavily from the likes of J Dilla, Immortal Technique, MF Doom, Wu-Tang Clan, Eminem, and Mobb Deep. This pack will have you completely immersed in the grimy, gritty soundscapes of hip-hop's darkest corners.
From spacey leads to analog-driven drums to fat and gritty sub-basses, Dark Boom Bap has got everything you need to make a track from start to finish.
Best Jazzy Boom Bap Sample Pack - LoopMasters Jazz Hip Hop Sample Pack
Prepare to be transported back in time to the early '90s with the LoopMasters Jazz Hip-Hop sample pack!
Jazz and hip hop have been joined at the hip for decades, and there's no sign of their love affair fading anytime soon. The signature sound of JazzHipHop is all about combining hard-hitting beats with textured melodic jazz riffs, abstract piano chords, lush Rhodes piano, upright bass lines, and more.
You'll find some incredibly inspiring musical fingerprints in the Jazz Hip-Hop pack, perfect for driving a new generation of experimentation. For fans of Tribe Called Quest, US3, Digable Planets, and De La Soul, it's a must-have pack.
Best Drum Kit for an Old School Hip Hop Mood - Beat Production Producer Drum Kit Bundle
If you're sick and tired of the endless search for old-school producer drum kits that replicate the sound and impact of the greatest hip-hop and trap producers of the 90s, look no further than the Beat Production Producer Drum Kit Bundle. This bundle is focused on giving you the sounds from the likes of influential hip hop producers.
This is a truly game-changing pack that can elevate your production game and leave your competitors in the dust (sorry, I know it's not a competition!)
This Beat Production bundle offers a comprehensive library of drums in the style of some of the most renowned producers of hip-hop's golden era. As a packaged deal, you get more than $450 worth of samples and drum kits for a mere $89. It's a deal you'd be hard-pressed to find in most places.
Some of the producers that inspired this kit include Dr. Dre, Lex Luger, Kaytranada, Kanye West, Mobb Deep, Mr. Carmack, and Just Blaze. Plus, everything is beautifully arranged into 24 drum kits, allowing you to find the sounds you need in a pinch!
From punchy kick drums to cracking snares, assign any of the samples from this epic hip hop drum bundle to a drum pad and you're good to go!
Best Boom Bap Sample Pack with that Old Vinyl Records Feel - A Good Day's Dig
A Good Day's Dig is a true treasure trove of original one-shots and drum breaks for bringing authenticity and variety to your vinyl-like beats. The team at British Music Library clearly dug deep into the crates to find the kind of body and grit that crate-diggers crave, creating a collection of tones that work great for that lo-fi hip hop vibe.
Every sample delivers that big, phat, punchy sound that you can only get from a genuine crate-dug break, and at the heart of it all are magnetic tape recorders, delivering the sound of special magic that direct digital recording just can't match.
We love how they took a minimalist approach to mic'ing their vintage drums and added some charming outboard gear to take things up a notch. The mixture of solid-state and tube preamps gives each sample in a Good Day's Dig an extra dimension.
Best Kit for LoFi Beats - Lo-Fly Drums Vol. 6
MSXII Lo-Fly Drums Vol. 6 delivers the raw and authentic sound of live drums, with a texture so rich, punchy, and crispy that you can almost taste it! These drums are perfect for adding that extra touch of groove and swing to your music.
In the pack, which you can pick up from the Drum Broker, you'll find 50 fresh, never-before-heard drum one-shots that perfectly complement lo-fi tracks. Each texture is expertly crafted to seamlessly blend in with lo-fi instrumentation, ensuring your beats feel as cohesive as possible in this new hip hop product.
Best AKAI MPC sample pack - MPC Drum Kit
When it first hit the market in 1988, the MPC revolutionized the way producers made beats by offering a complete music production solution in one compact device. It became the go-to tool for legendary hip-hop producers such as J Dilla, Dr. Dre, Pete Rock, and DJ Premier, who used the MPC to create some of the most iconic and influential hip-hop tracks of all time.
Now the best MPC sample pack is available to you!
The team at BeatProduction.net dug deep into their MPD disk archive and compiled a colossal library of one-shot boom bap samples for you to import into any sampler or DAW.
You get 230 snares, 162 kicks, 216 hats, 23 claps, and more than 800 percussion sounds in this killer MPC drum kit!
Note: this pack is included with their Ultimate Boom Bap Bundle, so don't buy both!
Best Modern Boom Bap sample pack - New Boom Bap
New Boom Bap by BFractal Music is an incredible sound library for true hip-hop enthusiasts, delivering everything you need to recreate that raw and gritty 90s Boom Bap sound, while incorporating the modern elements of hip-hop and trap music.
You'll find plenty of trap-inspired melodies, moody atmospheres, booming kicks, sharp snares, heavy basslines, haunting FX samples, catchy plucks and vocal chops, and a curated selection of one-shots to take your productions to the next level!
Best Melodic Loops - Godlike Melodies
Coming up with fresh melodies can be a challenge, which is why having a jumping-off point can be extremely useful.
Luckily, Godlike Loops gave us 'Godlike Melodies', a revolutionary sample pack for hip-hop, trap, and drill producers. The pack features 15 high-quality melody loops, all of which draw inspiration from some of the biggest names in the industry, including Frank Dukes, Rod Waves, Da Baby, Travis Scott, Lil Baby, Drake, and more.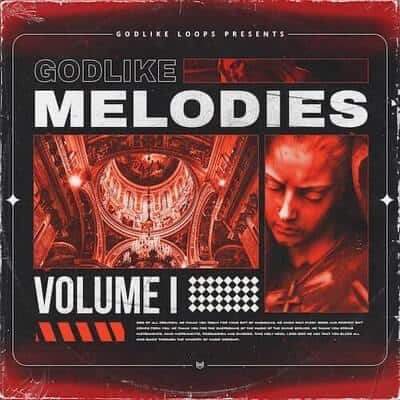 From violins to electric guitars to pianos to flutes, you'll have all you need to get the ideas flowing.
From a Frustrated Producer in a Ragtag Bedroom Studio to Major Placements on TV Earning $1,000s!
My name is Evan, and I've been making music since around 3rd grade. I'm from San Diego, California, but I've lived in Washington, DC for the last 20 years.
After 3 grueling years of grad school, though I had put aside serious attempts at making

music.

 I found myself spending my days doing work that was dreadfully uncreative, with a ton of student student loan debt.
Which made me feel like my favorite parts of myself were withering.
But I didn't know what to do about it.
Being in my early 30s with tons of student loan debt, in a world where there is "no money in

music

," I felt like my youthful dreams of trying to "make it big" were dead. Like my music would remain unheard in my head and hard drive. 
Frustrated by my inability to get my music heard, I started researching solutions.
Instead, I wanted to find a way where I could focus on making the

music

and let someone else deal with promoting it. 
I realized the music licensing was the perfect opportunity for a solo artist like me to get my music heard, without having to do any promotion. I just need to focus on improving what I could control - my songwriting and my production skills.
While I still have a full-time day job, I have created systems that have allowed me to produce dozens of songs a year in my spare time.
My songs have been on Netflix, TV shows like the 90 Day Fiance, an award-winning indie film, and NPR's "All Thing Considered." They've also been streamed millions of times.
In addition to being a music producer, I am passionate about teaching people how they can make professional-sounding music and earn money licensing it, all in their spare time.
Thousands of musicians, like yourself, have trusted me to guide their musical journey. My YouTube videos have been watched nearly a million times. And my story has been in Forbes, Side Hustle Nation, and the Side Hustle School.
You Can Achieve Your Musical Dreams Too - Attend the Free Music Licensing Workshop!