Being left-handed is already annoying enough (hello three ring binders). When it comes to playing guitar, the difficulty in finding great guitars increases significantly. Most guitars on the market today are made for right-handed guitarists. Luckily, more and more manufacturers are getting on board, offering both in-store and online picks for left-handed shredders. To make it easier for you to find a great guitar, we've rounded up the best left handed telecasters available.
Thankfully, Fender makes a wide variety of high-quality, left-handed Telecasters. As a fellow lefty, I put together this review of the best left-handed electric guitars that are like Telecasters to help you find the perfect twangy guitar. I've also included some amazing acoustic-electric hybrids and Leo Fender's own updated version.
Note: some of the links below may be affiliate links, meaning that I receive a commission if you purchase through them.
To all the left-handed jazzers, shredders, and country pickers out there: continue reading to find out more about the best left-handed Telecasters on the market today.
If you're short on time (or just curious)…

Here is my favorite left-handed Telecaster!
History of the Fender Telecaster
Leo Fender, the creator of Fender guitars, developed the very first Telecaster guitar in 1950 in Fullerton, California. There were a few companies and craftsmen between the 1930s and 1940s that were making solid-body electric guitars. However, not many of these guitars ended up being impactful, especially when it came to market sales.
The unique thing about Leo Fender's Telecaster design was that it utilized a bolted-on neck. The design made it far more viable for the market than any other solid-body guitar of the time.
The very first production model for the Fender Telecaster appeared in 1950. Fender called it the Fender Esquire. To construct the body and neck, Leo used Ash and maple woods. As for the color, guitarists only had one color to choose from, which was blond. Only 50 guitars were made under the Fender Esquire name. Unfortunately, these had a lot of manufacturing issues, which forced a number of these guitars to be replaced under warranty.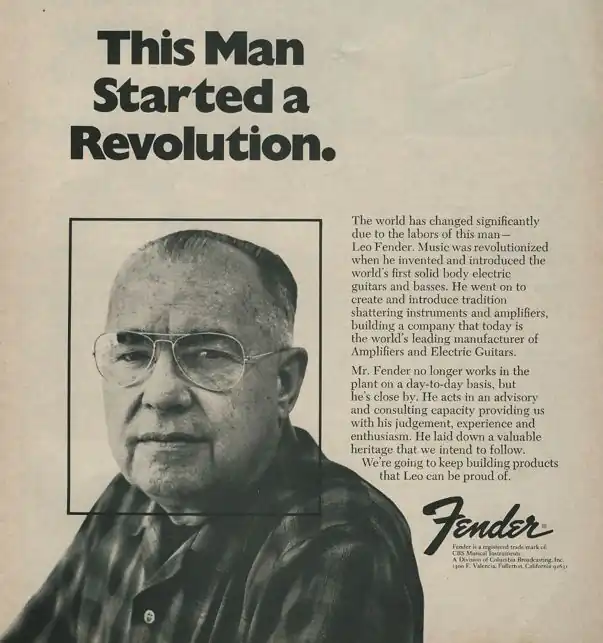 One of the main problems with the Esquires was that they lacked truss rods, meaning the necks would often warp. It wasn't long before Fender reintroduced the Esquire in 1951 with a truss rod and a single pickup design.
Shortly after the 50s, Fender began releasing Telecaster variants left and right. Some of the most popular variants of the original Telecaster included the Telecaster Thinline, Telecaster Custom, Telecaster Deluxe, Telecaster Plus, Tele Jr., J5 Triple Tele Deluxe, Cabronita, Modern Player Telecaster, and Tele Sub-Sonic.
While each iteration of this guitar has come with small changes, the overall design and character of the Telecaster remains.
Review of the Best Fender Telecaster Left-Handed Models
Here are the best left-handed Telecaster models available. While there is generally a lack of left-handed guitars, Fender is one of the rare major manufacturers that provides a good range of options. So whether you're looking for your first Fender or you're going through a mid-life crisis, I've got your covered!
A Telecaster isn't one of the most versatile guitars, it is absolutely amazing at what it does. It doesn't necessarily shred, it's not great for hard rock, and it might be a bit to bright for funk, but it is one of my all time faves. Teles really excel at clean tones and a little bit of twang. They're also great for voicing higher inversions chords. If you're wondering where to store your tele, here are the best guitar cases for electrics.
One of my biggest regrets is selling my mid-70s Tele!!!
Fender Acoustasonic Telecaster Left-Handed
The Fender Acoustasonic Telecaster Left-Handed is one of the newest Fender designs. This new arrival is probably one of the most innovative guitar designs that I've have seen in years. Fender designed it as an acoustic-electric hybrid with unique, shape-shifting tones. Within the Acoustasonic lies a hybrid Fender and Fishman Acoustic Engine, providing crystal-clear amplification. This holllowbody gives you the best of acoustic guitars and electric guitars in one package!
Pros of the Fender Acoustisonic
Cons of the Fender Acoustisonic
Rating: ⭐⭐⭐⭐
Buying Tip: Fender left-handed guitars are often out-of-stock or low! If you see something you like, don't hesitate to grab it before it's gone!
Check to see if there's a left-handed Acoustasonic Telecaster in stock!
What makes the Acoustic Engine even more unique is that it delivers the sound of ten different body styles and tonewood combos. You can easily blend the different voices of the instrument using the Mod Knob.
The body is very similar to left handed Telecaster, though Fender hollowed it out to provide the resonance of an acoustic guitar. Even if it isn't plugged into an amp, there remains plenty of high-fidelity projection to enjoy.
One problem with a lot of cheaply made acoustic electrics is the hum that you get when plugged in. You can play the pickup on the Fender Acoustasonic in solo or blended with another acoustic voice for a gorgeous, noise-free tone.
✅ Read what real users think about the Acoustasonic Tele!
Left-handed players will really dig the feel of the ebony fingerboard and mahogany Telecaster neck for its familiarity. You get warmth and depth with each note and chord. Plus, the patent-pending Stringed Instrument Resonance System, designed exclusively for this instrument, means you won't be able to find this sound anywhere else.
From comfort to beauty to innovation, this is one of the coolest left-handed Telecaster models on the market today. If you follow guitar news or famous guitar players on Instagram and YouTube, there is no doubt that you've seen this thing around. It might set you back a few thousand dollars, but we guess that is the price you pay for innovation.
Fender Player Telecaster Left-Handed
The Fender Player Telecaster Left-Handed model is perfect for any lefty seeking out that classic Tele sound. This new Fender guitar provides the classic look, feel, style, and ruggedness of the original Telecaster. It boasts a tougher exterior and cleaner sound. Whether you're looking to wail through a 4×10 or throw down soft some neo-soul with some dusty drum beats at home, the solid body Fender Player Telecaster can just about do it all.
Pros of the Fender Player Telecaster:
Cons of the Fender Player Telecaster
Quality control issues may require professional setup
Rating:

⭐⭐⭐⭐
See why we folks think Player Telecaster is the best value for left-handed Teles.
On the Fender Player Telecaster, you'll find Player Series Pickups. These have been carefully designed to give players an authentic tone. To add a slight bit of metallic zing, the guitar uses a thru-body string design with bent steel saddles.
In our opinion, this is the left handed telecaster that best balances quality with great value. Yes, there are more expensive left handed telecasters. Yes those left handed telecasters sound and play better. But this is the model where you start to see diminishing returns between price and performance.
One thing a lot of players love about Teles is their smooth, C-shaped necks. The Fender Player Tele is no exception with its comfortable, high-performance C-profile neck. The finish is super smooth, perfect for just about any style of playing.
There are 22 frets in all, allowing you to bend up to a high E on the top fret. With four octaves of accessibility, you have a lot of room to play with. Plus, there are four different colors to choose from. These include: Three-Color Sunburst, Black, Butterscotch Blonde, and Polar White, perfect for those who are after that throwback style.
🏆 Fender American Professional II Telecaster Left-Handed 🏆
The Fender American Professional Telecaster Left-Handed model comes with all of the best features of modern guitars, as well as the guitars of yesteryear. Within the Fender American Professional, you'll find two V-mod single-coil pickups. These give this guitar a warm, vintage tone, completely balanced from one pickup position to the next. This is the Tele that I'd most recommend as a balanced between price point, playability, and sound quality - most of the more expensive Teles are just offering better cosmetics.
Pros of the Fender Player Telecaster:
Cons of the Fender Player Telecaster:
Rating: ⭐⭐⭐⭐⭐

To give players a bit more comfort, Fender enhanced the Deep C-profile on the 25.5" scale length neck. You can play for even longer without cramping up or feeling fatigued.
While there is a lot to talk about with this guitar, it's impossible not to prioritize the pickups. These things sing with crystal-clear style as you play softly. But they also have the ability to get aggressive and gritty once you dig in. The main difference between these unique V-Mod single-coils and vintage pickups is the unique alnico magnets.
When you play an old Tele, the volume changes quite drastically from one pickup position to the next. With the American Fender Professional, you get total consistency across all three positions (meaning hte neck pickup, the bridge pickup, and the blend of each). Plus, this guitar uses a unique circuit, which they refer to as an "onboard treble bleed," which keeps the tone feeling clear and present, even when the volume is low.
Beyond that, some of the best features of the American Professional Left-Handed Telecaster include the compensated brass-barrel string saddles, the newly designed ashtray bridge, and the clear-sounding ash body.
Fender American Original 50s Telecaster Left-Handed
When the original Telecaster was released in the early 1950s, it started a revolution. It was used by guitarists throughout the world, in genres including blues, country, rock, and pop. The Fender American Original 50s Telecaster Left-Handed model is a complete throwback to that era. It comes with all of the unique and authentic nuances of the original Fender, perfect for the stage and the studio.
Pros of the Fender Original 50s Telecaster:
Cons of the Fender Player Telecaster:
Not as playable as modern guitars, for some
Rating: ⭐⭐⭐⭐
One of the first things you notice when you pick up this guitar is the beautiful lacquer finish. This lacquer finish makes use of nitrocellulose, which allows the body of the guitar to breathe, giving it a true, 50s-style tonal character.
At first strum, the pure vintage '52 pickups light up the room, replicating an authentic, bitey sound that you can only get from a true Telecaster. The "U" neck shape makes this guitar incredibly easy to play and provides the feeling of the instruments that were made during the decade.

Guitar historians don't fret! The curve and outline of the 50s Telecaster reboot are historically accurate. Put this beauty it side-by-side with an original and you won't even notice the difference. Of course, one thing you might notice is the 9.5" radius fingerboard, which is just it flatter than the 7.25" radius vintage fingerboard. In our opinion, this was a good choice on Fender's part, as it makes it easier to bend notes without fretting out.
Fender Custom Shop 51 Nocaster Left-Handed
If you've come upon a fair chunk of money to blow, you might consider getting yourself a Fender Custom Shop 51 Nocaster. One thing to note about the Fender Custom Shop is that it is home to some of the world's most talented builders creating the best guitars. They pump out some of the coolest pieces of gear and this homage to the original Nocaster is one of their best creations - as they should at this price range!
Pros of the Fender 51 Nocaster:
Belongs in a museum
Cons of the Fender 51 Nocaster:
You'd prefer to wear-in your own guitar

Too expensive to gig with?
Rating: ⭐⭐⭐⭐
The Nocaster uses a lightweight Ash body and a vibrant Blonde nitro lacquer that stays true to the period. The beauty of the finish is that it wears slightly over time, becoming more and more a piece of you every time you pick it up. Compared to other finishes, this unique lacquer gives the body much more room to breathe and sing.
I absolutely love the smooth, vintage feel of this guitar. It uses medium jumbo frets and a 9.50" radius. The neck is a U profile, which is both robust and comfortable, just like you would expect from a vintage Fender.
As for the tone of the 51 Nocaster, you get a hand-wound 51 Nocaster bridge pickup, which provides a twangy, vintage sound. It also comes with a Seymour Ducan SH-1N "59" on the neck, giving players the PAF tones they've come to know and love over the years. Just please promise not to transport a guitar of this beauty in a gig bag!
Alternatives to Fender Telecasters for Lefties
Of course, Fender is the only company making Telecaster style guitars! Here are some great alternatives to check out.
G&L Telecaster Left-Handed Tribute ASAT
If you're looking for an alternative to the left-handed Tele, we recommend checking out the Tribute Fullerton Deluxe ASAT Lefty. There is so much musicality that comes from this unique little instrument, all thanks to its 9.5" radius fingerboard, its C-shaped neck, and its swamp ash body. Whether you're looking for twang, cluck, or spank, the ASAT has got it all, while retaining the general Telecaster body shape.
Pros of the G&L Tribute:
Cons of the G&L Tribute Nocaster:
At the end of the day, it's a beginner guitar
Rating: ⭐⭐⭐⭐
The cool thing about the ASAT is that it uses Leo Fenders Magnetic Field Design pickups. The minute you flip into the neck position, you get round and warm, rounded jazz tones, perfect for fusion-style playing. With the ASAT lefty, you get sealed tuners, a boxed-steel bridge, a creme pickguard, a tinted neck finish and rosewood fretboard.
It's hard to not fall in love with the swamp ash body on this guitar. From its penetrating mid-range to its mellow warmth, it feels at home throughout a range of genres. Of course, the real tone comes from the pair of single-coil Magnetic Field Design pickups, which were designed by Leo Fender himself.
These unique pickups have ultra-tight magnetic fields, which hold a lot of energy right atop the coil. This design creates a very percussive attack and a strong, beefy output, far clearer and powerful than the alnico single-coils found on the T-style guitars. If you are someone who likes to customize your tone to no end, you'll enjoy the fact that the pole pieces are completely adjustable as well, making the G&L Tribute ASAT an amazing telecaster alternative.
Squire Affinity Telecaster Left-Handed
For an insanely low price, you can have the look, feel, and tone, of a true Telecaster with the Squire Affinity Telecaster. The guitar features a resonant and lightweight Alder body and an ultra-playable C-shaped maple neck. Beginners even find that this guitar plays for hours on end comfortably. This balance of price and playability makes it a great choice for your first guitar.
Pros of the Squire Affinity Telecaster
Cons of the Fender 51 Nocaster:
Quality control issues may require professional setup or replacement parts
Rating: ⭐⭐⭐⭐
For signature Tele tone, you get two full, bright, and bold single-coil pickups, which you can dial in using the master volume and tone knobs.
There are 21 medium jumbo frets found on the Squire Affinity Telecaster Left-Handed maple fingerboard, perfect for a powerful tone. From flat-picking to finger-picking to bends and runs, you can do just about anything with this carefully and beautifully designed neck.
There are tons of colors to pick from, including Butterscotch Blonde, Competition Orange, Two-Color Sunburst, Arctic White, Black, Race Red, and Slick Silver. You'll be sure to find the perfect guitar to compliment your style on a budget with the Squire Affinity Telecaster.
Left Handed Squire Telecaster Classic Vibe 50s
There is no doubt that the original blackguard Tele is one of the most instantly recognizable guitars out there today. The Classic Vibe 50s from Squire hearkens back to those simpler times with two Fender-designed alnico single-coil pickups to deliver one-of-a-kind spank and twang. You get classic Tele tones at a lower price, making it one of the best budget left-handed guitars.

One the Squire Classic Vibe, you'll find a three-string saddle bridge with a single-ply black pickguard and vintage-style tuners. Of course, the real difference comes from the single-coil pickups, which deliver punch, clarity, twang, and sustain. Whether you're looking to play jazz, country, rock, blues, or pop music, the Squire Classic Vibe can provide the tones.
Beyond all of that, the 9.5" fingerboard radius is incredibly comfortable. While it isn't true to the original 7.25" radius found on vintage Teles, it provides a much more comfortable playing experience and allows players to bend much easier without fretting out.
For that classic Tele tone, look no further than the left-handed Classic Vibe 50s..
Famous Tele Players
Some of the all time guitar greats were Telecaster players. Of course, if a Tele isn't for you, be sure to check out the best left-handed Fender Stratocasters.
Jeff Buckley
While he may have been most notable for his astounding vocal performances, Jeff Buckley was also a phenomenal guitar player. His legendary 1983 blonde USA Fender Telecaster had a mirror scratchplate, which was installed by the previous owner. To add a warmer tone to the instrument, Buckley replaced the stock bridge pickup with a Seymour Duncan Humbucker.
Keith Richards
Keith has been seen with a number of Telecasters over the years. Of course, there is nothing quite like the 1950s "Micawber," which was given to him by Eric Clapton on his 27th birthday. Richards ended up replacing the single-coil on the Tele with a 50s Gibson PAF Humbucker for added grit and power.
One unique thing about the way Keith installed it was that it was backward. The magnet poles face the back-end of the Telecaster, which provided the unique tones on 'Brown Sugar' and 'Honky Tonk Women.'
Muddy Waters
Muddy Waters is the father of modern Chicago Blues and had quite an arsenal guitar over the years. After playing a Gretsch and Gibson Les Paul Gold Top throughout the early 50s, Muddy decided to purchase a new 1957 Fender Telecaster. The guitar originally had a white finish and maple neck before he replaced the maple neck with a rosewood neck. He then painted the guitar a candy apple red, which became the distinct look for Muddy during that era.
Andy Summers
When Andy Summers completed college in the 70s, one of his guitar students sold him a modified 61 Telecaster. Only a few years later, Summers would take that guitar and join The Police. Just listen to the Police's 1979 instrumental 'Regatta de Blanc' to hear his magic at work.
From a Frustrated Producer in a Ragtag Bedroom Studio to Major Placements on TV Earning $1,000s!
My name is Evan, and I've been making music since around 3rd grade. I'm from San Diego, California, but I've lived in Washington, DC for the last 20 years.
After 3 grueling years of grad school, though I had put aside serious attempts at making

music.

 I found myself spending my days doing work that was dreadfully uncreative, with a ton of student student loan debt.
Which made me feel like my favorite parts of myself were withering.
But I didn't know what to do about it.
Being in my early 30s with tons of student loan debt, in a world where there is "no money in

music

," I felt like my youthful dreams of trying to "make it big" were dead. Like my music would remain unheard in my head and hard drive. 
Frustrated by my inability to get my music heard, I started researching solutions.
Instead, I wanted to find a way where I could focus on making the

music

and let someone else deal with promoting it. 
I realized the music licensing was the perfect opportunity for a solo artist like me to get my music heard, without having to do any promotion. I just need to focus on improving what I could control - my songwriting and my production skills.
While I still have a full-time day job, I have created systems that have allowed me to produce dozens of songs a year in my spare time.
My songs have been on Netflix, TV shows like the 90 Day Fiance, an award-winning indie film, and NPR's "All Thing Considered." They've also been streamed millions of times.
In addition to being a music producer, I am passionate about teaching people how they can make professional-sounding music and earn money licensing it, all in their spare time.
Thousands of musicians, like yourself, have trusted me to guide their musical journey. My YouTube videos have been watched nearly a million times. And my story has been in Forbes, Side Hustle Nation, and the Side Hustle School.
You Can Achieve Your Musical Dreams Too - Attend the Free Music Licensing Workshop!